We sorted through 560+ of today's top direct-to-consumer brands to choose these ten gems — across the spectrum of growth stages — that are well on their way to creating significant market value. Whether it's their brand design, user experience, supply chain prowess, distribution channel unlocks (both in acquisition and retention) or product innovation itself, these brands have a much better shot at thriving in today's competitive consumer landscape.
SEE ALSO: 2019 State of Direct-to-Consumer Brands here.
#1 | Atolla | It's Science, Man Award
Stage: Seed
Year Founded: 2017
What They Sell: Personalized monthly skin serum based on an at-home skin test
How Much It Costs: $45 per month
Why We Like Them: Finding the right skincare is tricky. And the operations of truly personalized eComm is hard. But these founders went to MIT and they're using machine learning, so this seems like the best shot we've got at custom skincare right now. Recurring revenue business model with a monthly subscription. Plus, personalized formulas means Amazon would have a tough time knocking this off any time soon. The physical, at-home test was nicely designed and has a helpful online video onboarding flow to guide you through the steps. It's also a huge relief not to have to send anything back in the mail. You simply submit your digital results and they send you your serum. Easy will always win.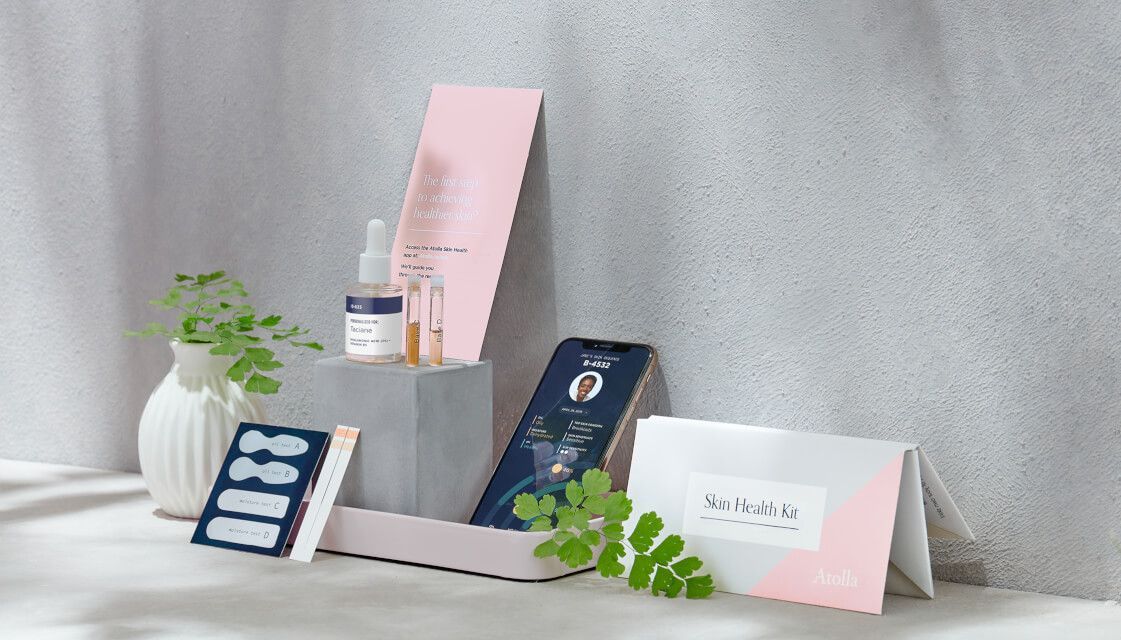 Find your dose:
atolla.com
#2 | AYR | They Don't Care About DTC Trends, Anyway Award
Stage: Series A
Year Founded: 2014
What They Sell: A line of anti-fast fashion essentials for women, including their coveted denim.
How Much It Costs: Their bestselling jeans range from $185 to $345.
Why We Like Them: Spun out of a Bonobos incubator, grew mainly through word of mouth and press and maintain a refreshingly indie-for-anyone vibe. First of all, we didn't even know that Bonobos had an incubator. Second, we love that they've been quietly building a cult following for jeans (a tough category to achieve cult status in) over the past six years. What's more is their art direction seems authentically diverse in race/ethnicity and age. Not at all in a forced or tokenized way, but in a way that's just genuinely representative of the natural diversity of a metropolitan area like AYR's HQ location, New York City.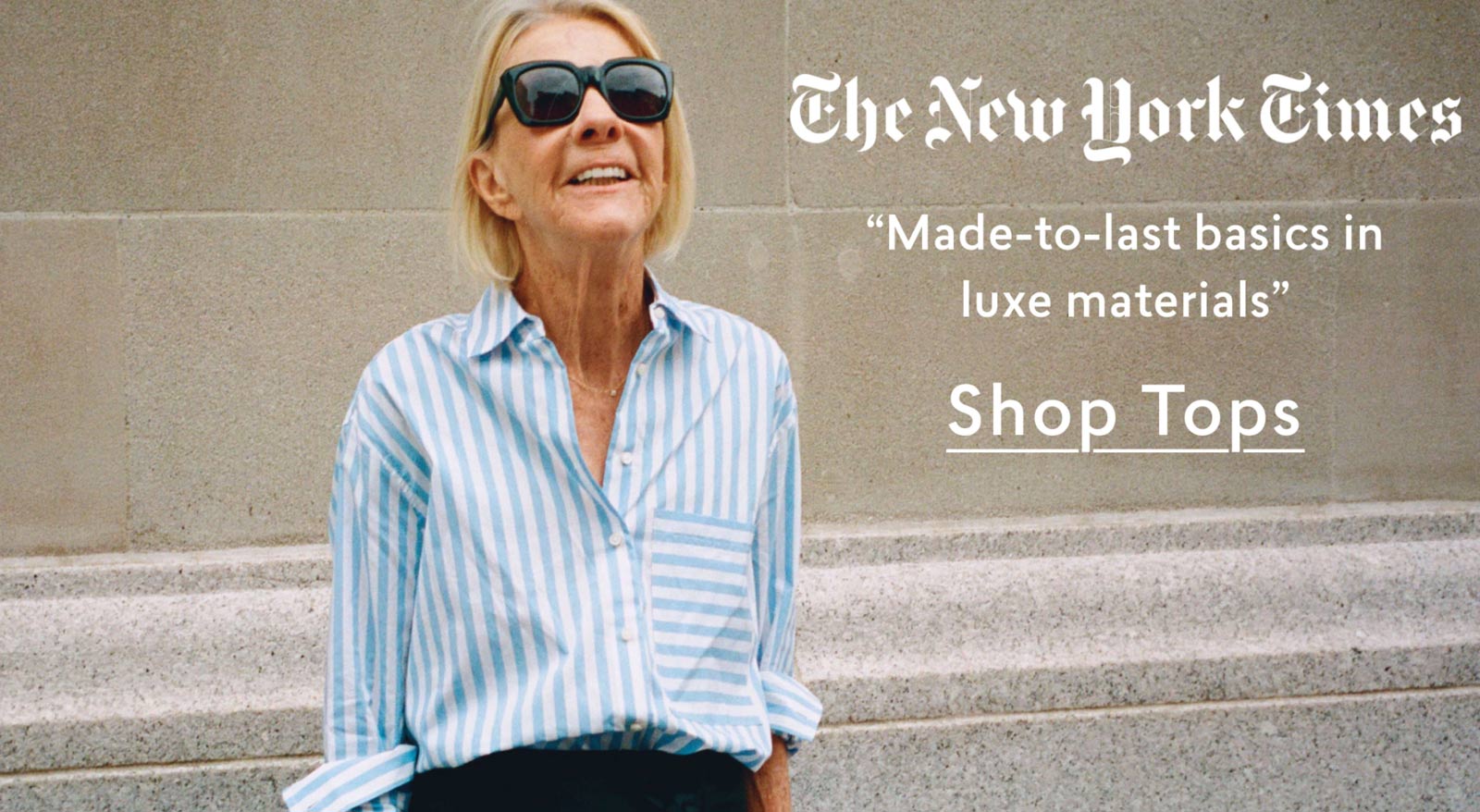 Honor thy butt:
ayr.com
#3 | Blueland | Holy Mother of Earth Award
Stage: Seed
Year Founded: 2018
What They Sell: Non-leeching bottles and refillable dried capsules for household cleaners and hand soaps.
How Much It Costs: The bottles range between $12-16 and refill packs are $2 each.
Why We Like Them: Clean, bright and colorful brand, fun copy, high potential for loyal consumers and repeat purchases, innovative solution to our over reliance on single-use plastics. According to Greenpeace, many of today's largest CPG companies are simply 'pretending' to solve the plastics crisis. Blueland tackles the issue, head-on. Their unique approach seems to be paying off, too, as their organic search traffic has been skyrocketing in the last couple of months, according to data gathered from the marketing research software, SEMRush.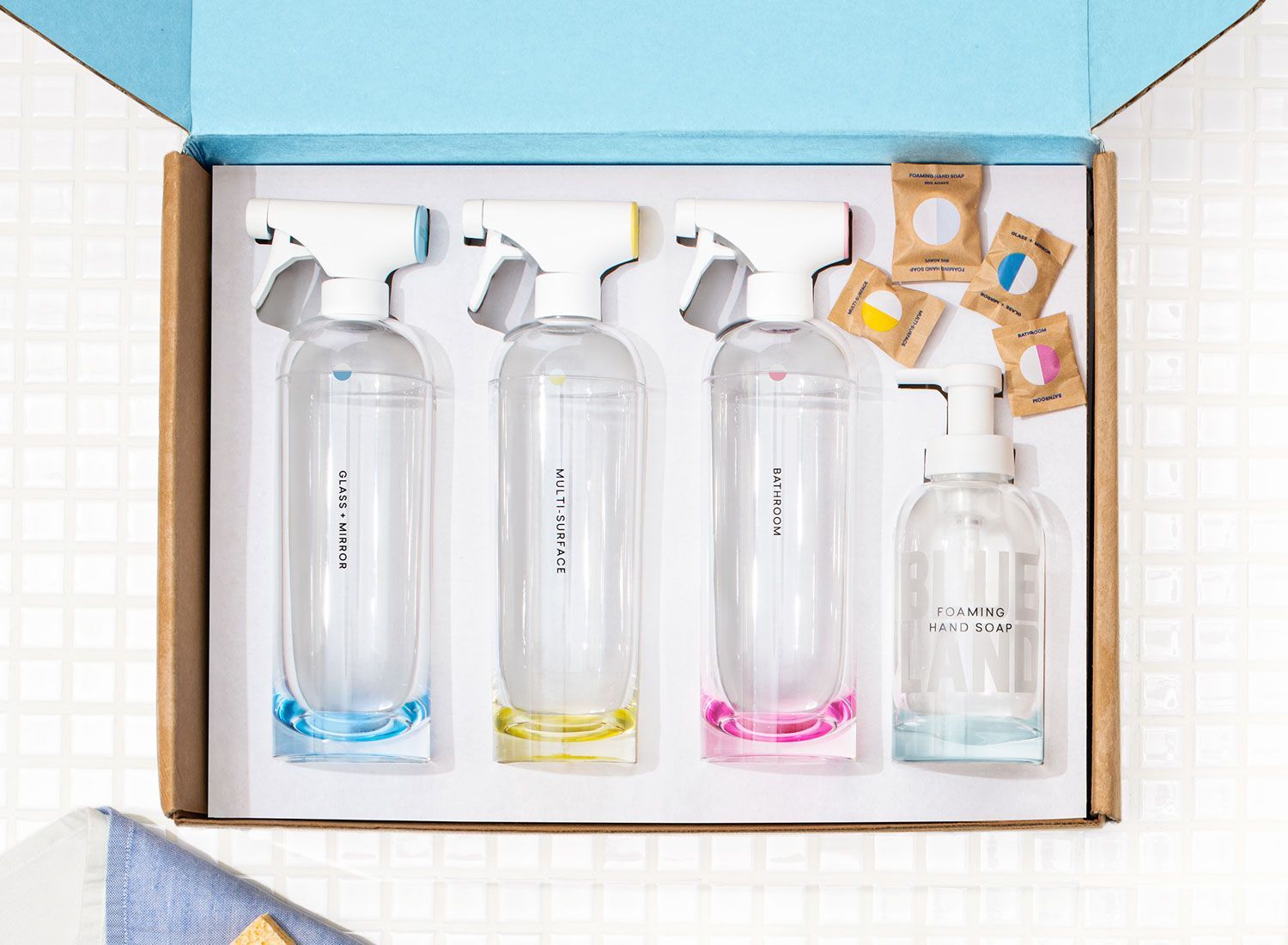 Ob la di ob la don't:
blueland.com
#4 | CORPUS | That Fresh UX Award
Stage: Self-funded
Year Founded: 2018
What They Sell: Unisex natural deodorants
How Much It Costs: Full size deo's are $22, or you can try a trio of mini's for $28 to explore the scents first.
Why We Like Them: Brought to you by J.P. Mastey, the guy who made Baxter of California boom. Intent focus on product. This quote from Mastey in a recent Valet interview sums up their doctrine nicely: "I usually have 10 to 20 two-ounce lab samples of products that I am testing for Corpus. Most won't get approved, but it's my product development and road map process. I road test all of it. The only animal we test our products on is me!" Their site makes brilliant use of fullscreen video to describe each of their deodorant scents. In a world where CRO often kills any sense of brand, the CORPUS site is a gem that, aided by the small number of SKU's, blends commerce and creative expression deftly. The user quickly gets a sense of who the brand is, what they stand for, what's for sale and how to buy it in a beautiful and dead simple shopping flow.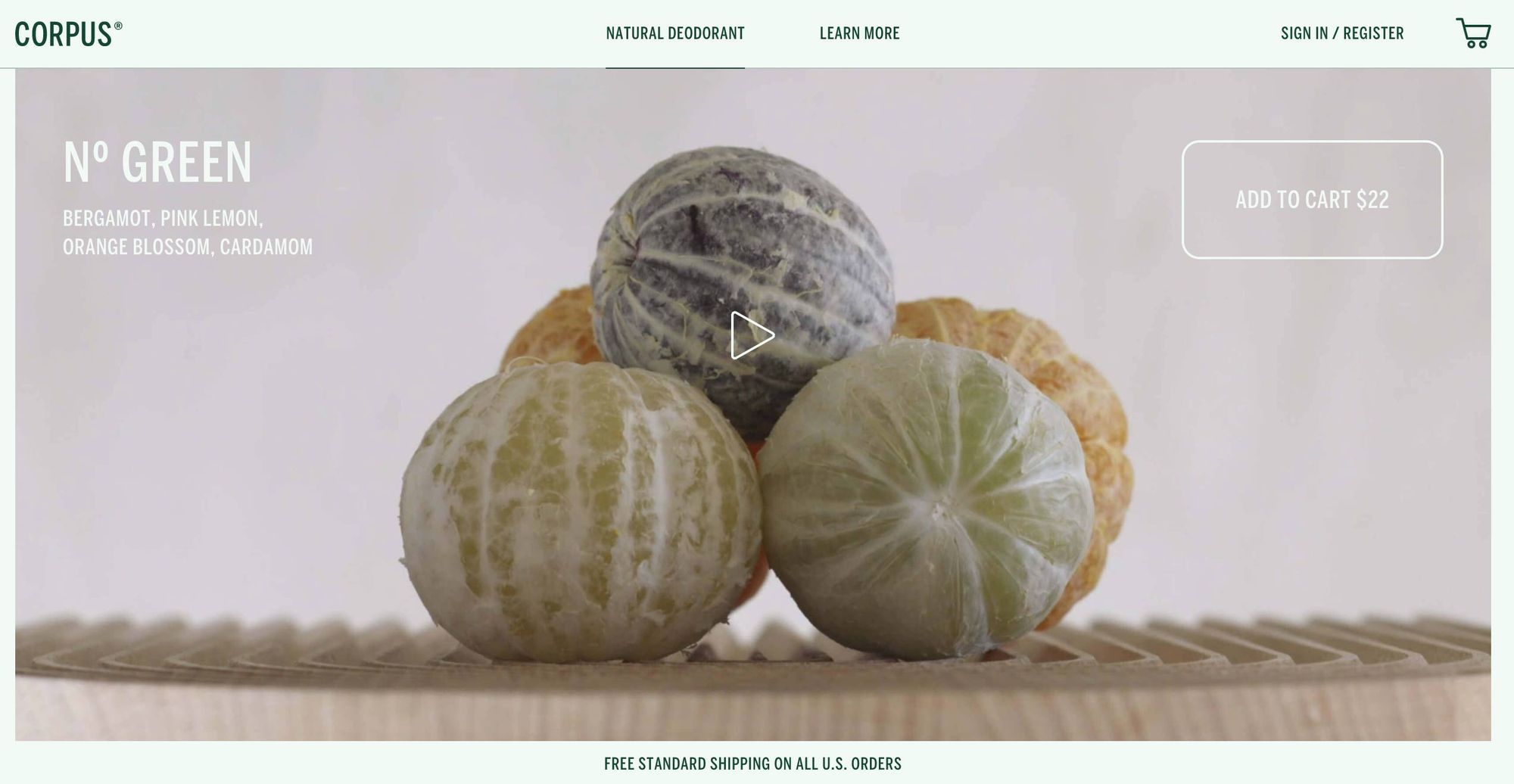 Let it shine:
corpusnaturals.com
#5 | Grove | Bonkers Growth Award
Stage: Series D
Year Founded: 2012
What They Sell: Subscriptions of natural household, personal care, baby, children's and pet products.
How Much It Costs: Ranges from Bon Ami powdered cleanser at $1.49 to a 1 month's worth of diapers and wipes for $79.99.
Why We Like Them: Certified B Corp, subscription model, high SKU count of name brands (good for SEO), large addressable market and rapidly expanding into new categories like beauty. Much of their early user acquisition came from paid social, but it seems to have gotten them to a tipping point on search. You know you're doing something right when you rank on the first page for a term as general as 'hand soap',, just under Walgreens and ahead of Staples and Ulta. Their traffic registers in the multi-millions (SimilarWeb estimates 4.4M monthly visits) and recent months look to be showing step-change jumps.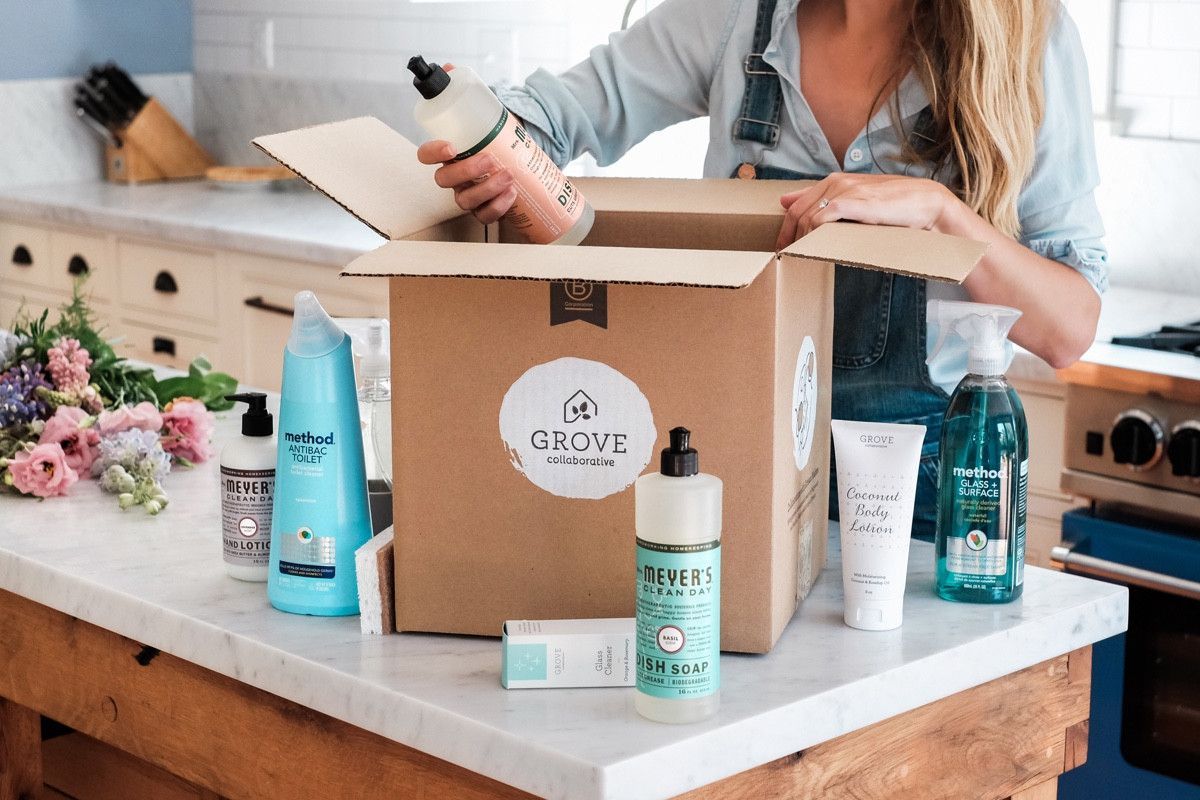 They apparently clean up with FB ads:
grove.co
#6 | JUDY | Hmm, Never Thought About That Category Award
Stage: Seed
Year Founded: 2020
What They Sell: Emergency-ready kits for natural disasters containing first-aid supplies, tools, food, water and more.
How Much It Costs: Kits range from $60 for 'The Starter' to $250 for 'The Safe'
Why We Like Them: The world wasn't ready for JUDY, or at least we weren't expecting a DTC emergency kit company. Unexpected is a good thing as it means less competition and often the least sexy categories is where the money hides. Plus, JUDY is a good example of the new trend in commerce where educational — and in some cases, live interactive  content — is part of the value proposition. From a recent interview with Distractify, JUDY's CEO said: "We also have a text-based program to get your questions answered by emergency experts and a series of animated videos on over 100 topics of high consequence events and domestic emergencies." We can expect to see much more commerce being augmented by live and interactive educational content in 2020 and beyond.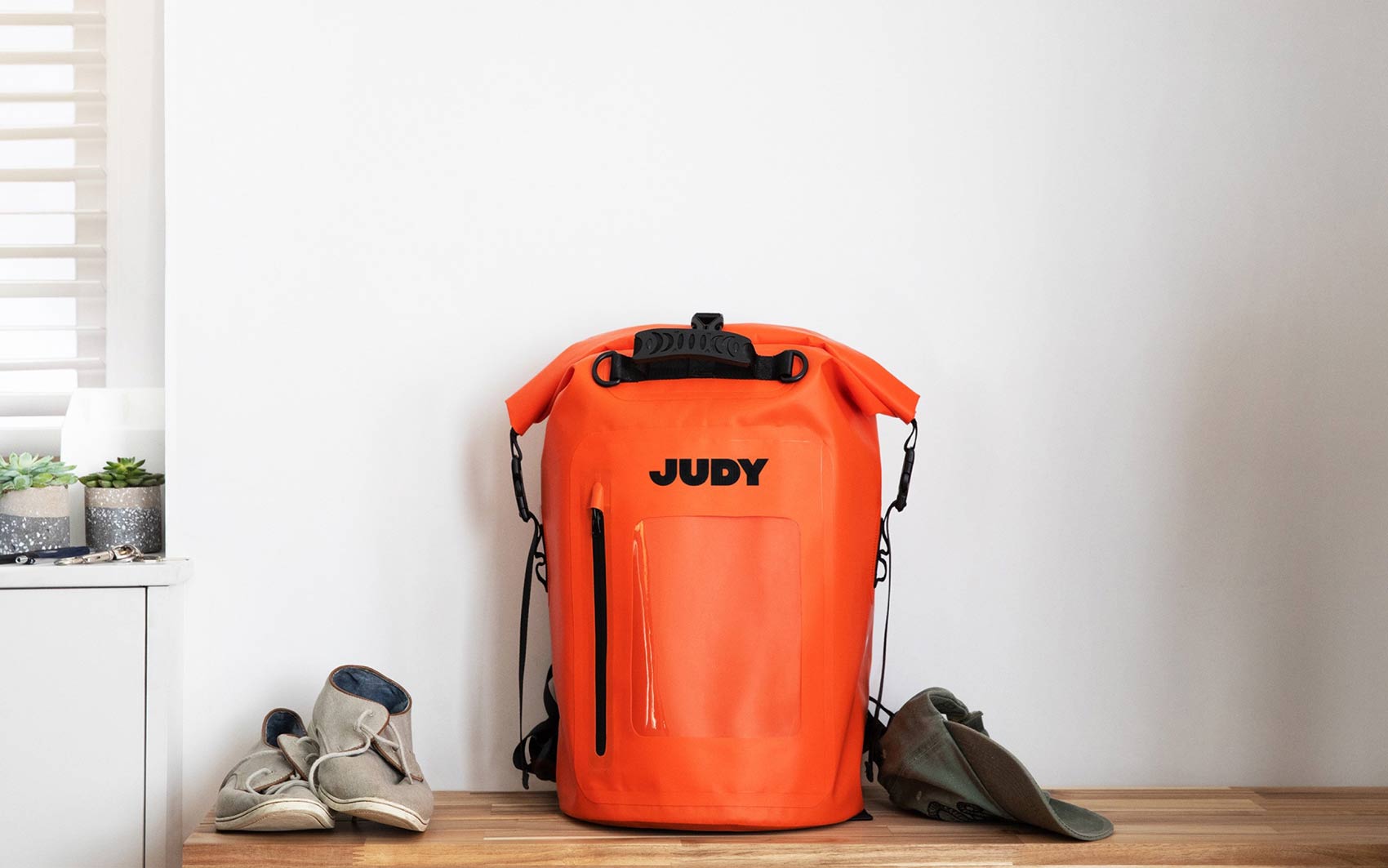 Wait. OK, now I'm:
readyjudy.com
#7 | Lucky Vitamin | Cruising While You're Snoozing Award
Stage: Late / PE Acquired
Year Founded: 2004
What They Sell: Vitamins, supplements, health food, bath and body.
How Much It Costs: Runs the gamut from $2.81 lovelock lettuce seeds to $84 bone strengthening supplements.
Why We Like Them: A more traditional eComm player that has kept up with the times. Offers a membership program that matches you with a wellness consultant for ongoing support. Strong content marketing mix in a dense SKU count site. Their traffic composition is also notable with 50% of traffic coming from the US and the other half is spread nicely across the globe coming from places like Brazil, Canada, Australia, Netherlands, Spain, Germany and more. Clearly they've tapped a global vein of demand for health and wellness products. They're also smart to have their HQ location in Conshohocken, PA (a suburb of Philly), where they can keep costs much lower than the traditional eComm startup route located in the Bay Area or NYC. This is what a well-oiled eComm machine looks like, so it's not surprising they were acquired by TSG, the same PE firm that acquired Backcountry.com.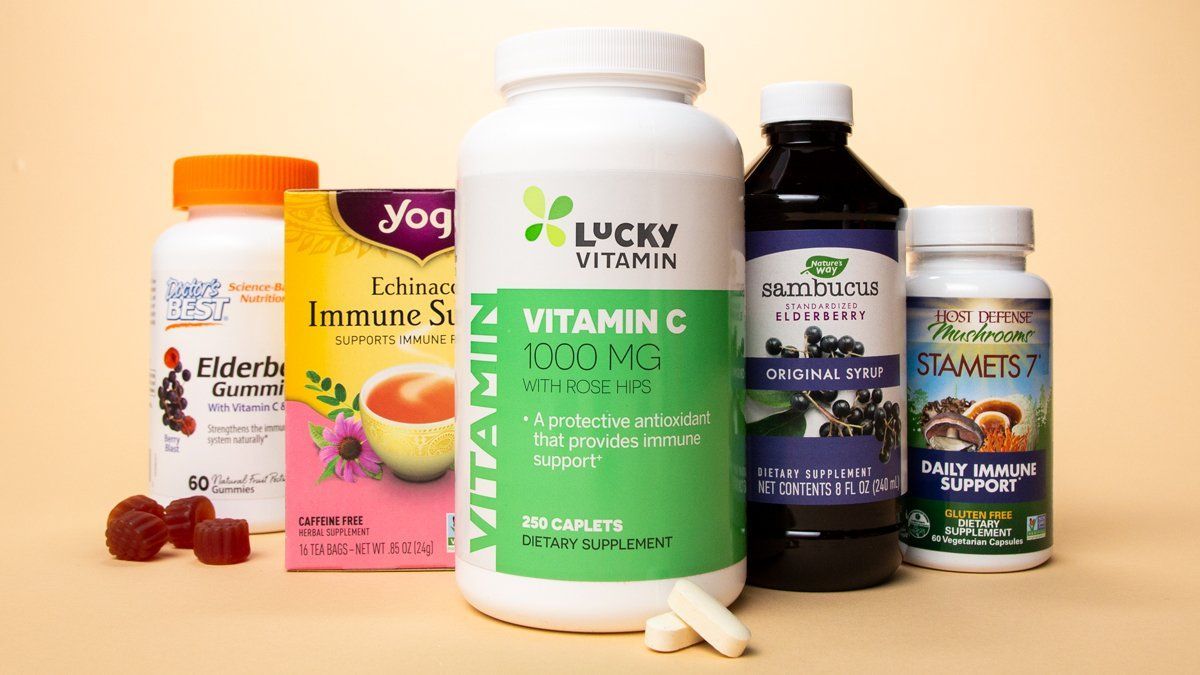 Get lucky, get acquired:
luckyvitamin.com
#8 | Misfits Market | The Resurrection Award
Stage: Series A
Year Founded: 2018
What They Sell: Misshapen fruits and veggies in a subscription box
How Much It Costs: $22 for 'The Mischief' starter box and $35 for 'The Madness' box.
Why We Like Them: Punchy flash photography and fun copy. Classic resurrection of 'dead capital' business model, similar to Uber and Airbnb's ingenuity. Good for the environment, good for farmers and good for you. And all this goodness is catching on. Despite the brand being less than two years old, they've already captured about 60% of the traffic volume that the five-year-old category lead, Imperfect Foods, has. Looking at geographic penetration, it appears that there's an East Coast vs. West Coast competition going on, with Misfits Market focusing efforts up and down the East Coast and Imperfect Foods maintaining a strong foothold in the West and Mid West. Time will tell, but it seems like given the quick ramp so far, Misfits Market will give competitors like Imperfect Foods (primarily funded by Maveron) a good scrap.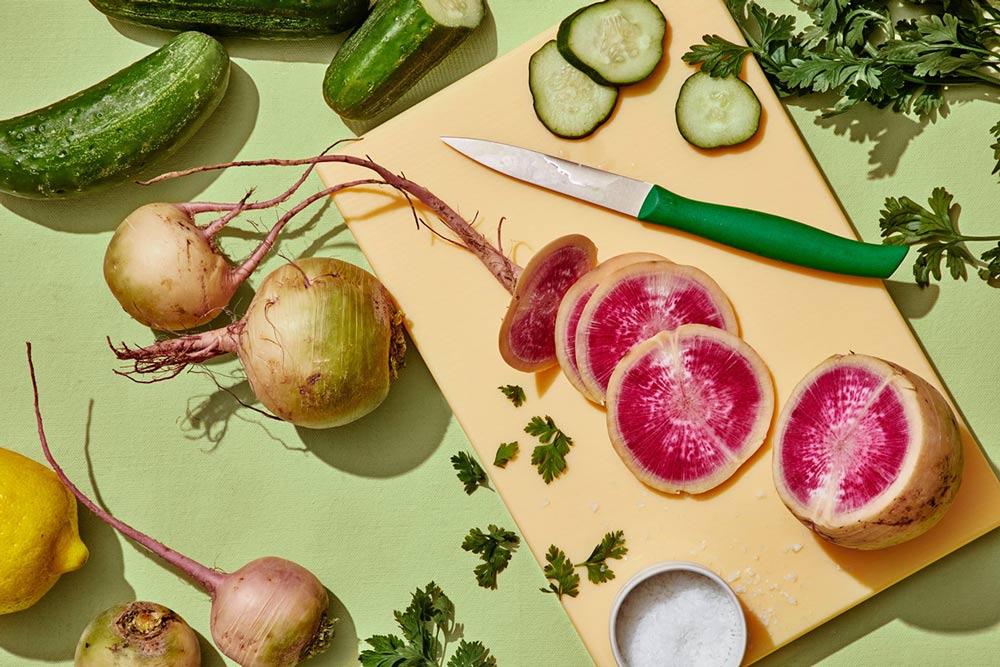 Eat weird and veg out:
misfitsmarket.com
#9 | Ollie | Fur Real Award
Stage: Series C
Year Founded: 2016
What They Sell: Freshly cooked, customized meals for your pup
How Much It Costs: Starts around $3 per pound with the average price around $6 per pound, depending on your dog's needs.
Why We Like Them: Recurring revenue. Emphasis on personalization. High potential for long-term loyalty. Dog owners are generally committed people. We could easily imagine Ollie winning lifelong customers. It may take a while before this kind of premium and fresh category goes mainstream for pet food, but if the pet space follows the same trajectory as human grocery did with Organic over the last 20 years, it's a good bet that it eventually will. Also, much like Atolla (and other companies that have a hero onboarding flow like Care/Of), the data they gather during onboarding is extremely valuable. If Ollie wanted to get into pet medicine one day (like Chewy is now doing), they'd be well-positioned. Their first-party data around breeds, age, gender, allergies, owner preferences, etc. gives them a leg-up (ha!) on competition as they expand the product and service offerings down the road.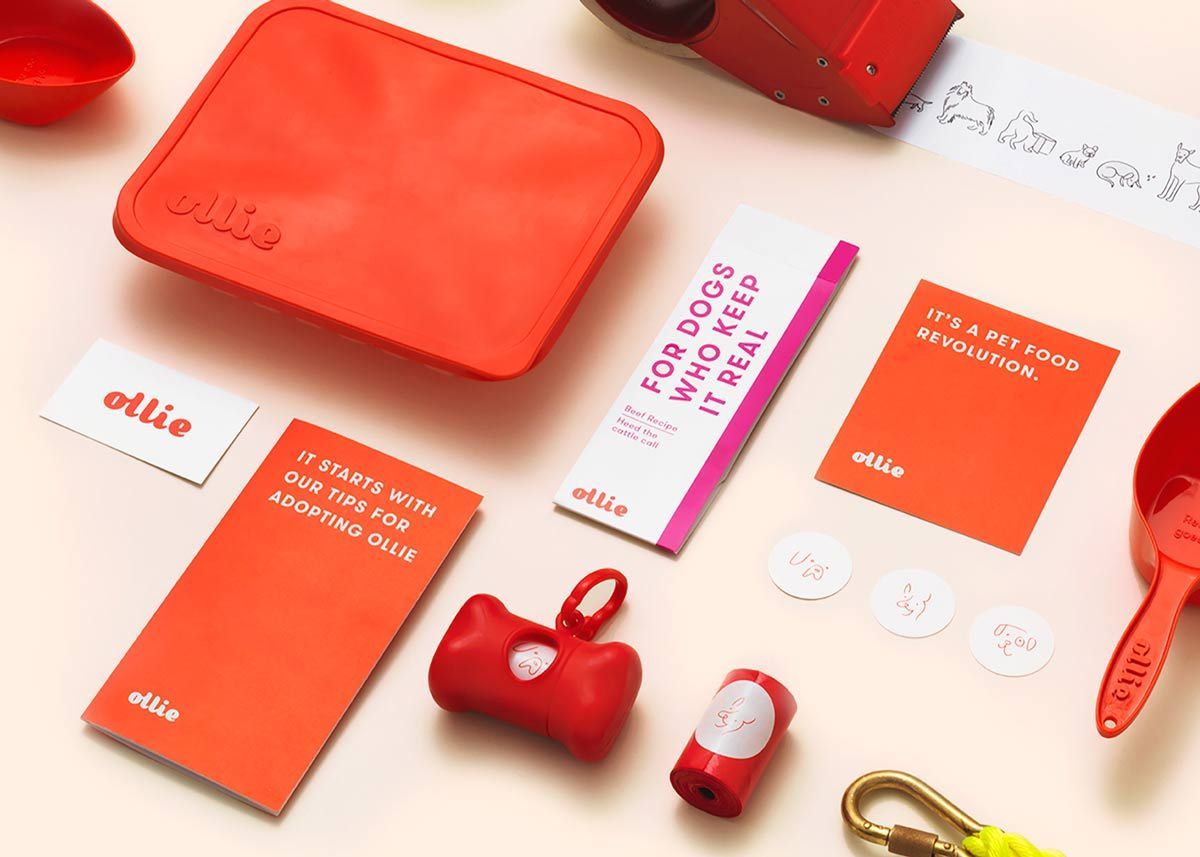 Get real, dog:
myollie.com
#10 | Prose | Most On-Brand, Brand Award
Stage: Series B
Year Founded: 2017
What They Sell: Custom formulated shampoos, conditioners and hair oils.
How Much It Costs: Shampoo and conditioner are $25 and the hair oil is $48.
Why We Like Them: The branding is elevated without alienating. Clean, yet informative. Run by ex-L'Oréal and Phyto execs. Plus, this is another example of a custom formulation moat that Amazon can't easily knock off. Besides making sure the formulations are working (with the help of their six chemists on staff), Prose also has a robust customer feedback loop in place via their Review and Refine program. A Prose spokesperson recently commented that, "Review and Refine allows a customer to complete a survey and provide as much detailed information as they want about their products and formula. Once the survey is completed, we are then able to immediately optimize their formula to ensure we are producing a product that we know will handle the customers needs and goals correctly." This is another great example of how seriously brands need to take feedback loops for custom at scale to work and how critical the operations <--> formulation piece of the equation is for success.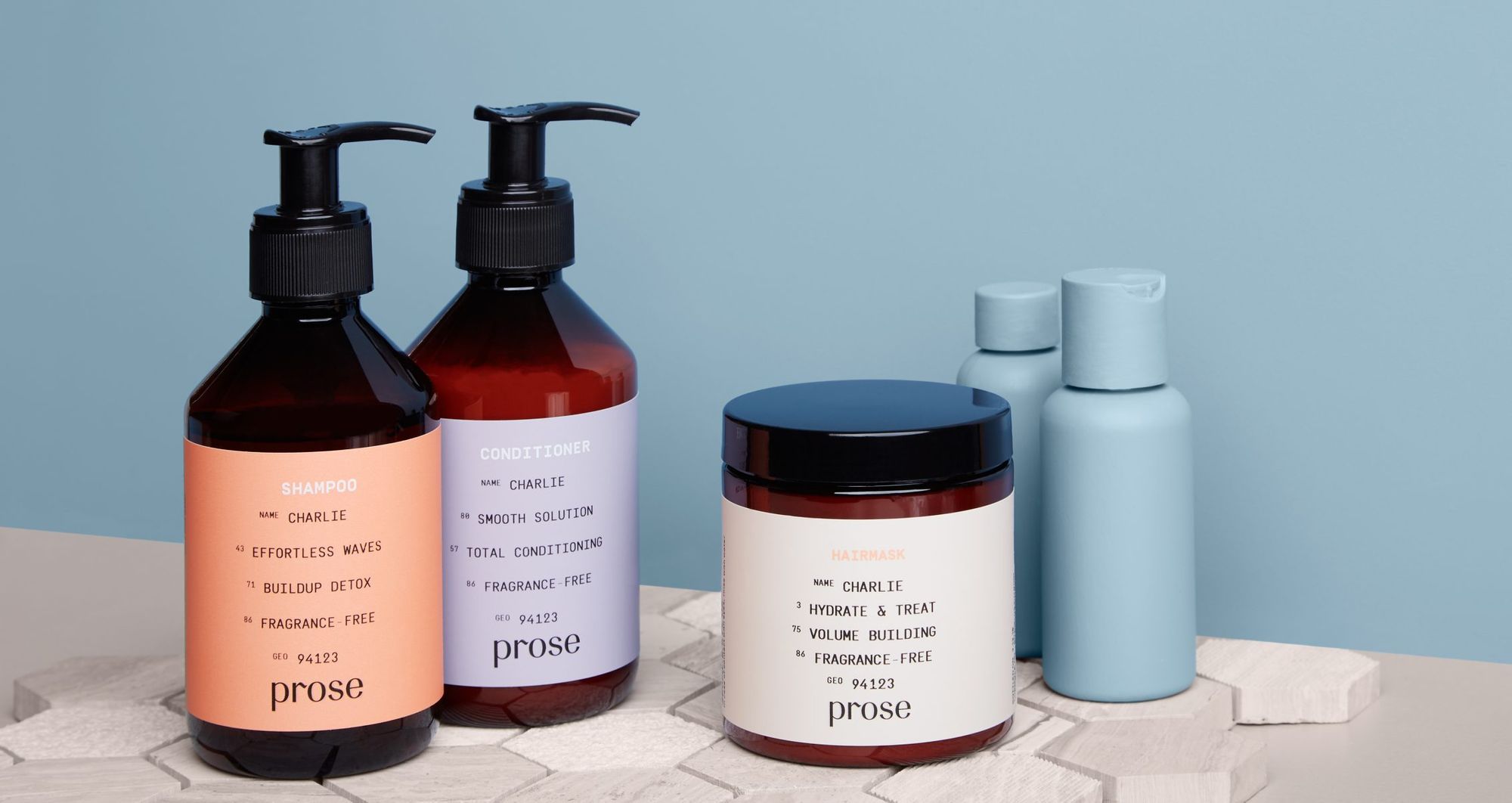 Let it shine:
prose.com
So, what can we learn from these 10 direct-to-consumer brands?
Personalization at scale is finally here, thanks to ops. We've all been talking about personalized commerce for years now, but it's mainly been more talk than walk. But Prose, Atolla and Ollie show that it's possible to do custom at scale with strong onboarding data, a dynamic algorithm that improves with scale and the operations savvy to execute custom formulation quickly and reliably. The operations is actually the hardest part and what we've been waiting for in commerce. It seems that skincare/haircare may be easier to crack the code of custom than, say, apparel, which has had a ton of failed startups attempt custom at scale. The high velocity of CPG at large (including food) lends itself well to this kind of model. And as we pointed out above, zeroing in on truly personalized products at scale is a surefire way to keep Amazon off your back as a brand - at least for a little while.
Brand still matters, but you have to have a killer product. CORPUS and AYR both show this brilliantly. Brand differentiation is always the hardest to prove the value of. And of the two featured here, AYR will no doubt have a harder time proving it to the broader market than CORPUS, since you have built-in subscription potential with deodorant. But we still see strong brands like AYR that are playing the long game, with their founders taking salary cuts at the same time they're expanding stores (most recently on Fillmore in San Francisco). In order to win on brand though, you have to be obsessed with product. Both AYR and CORPUS have this in common. They both have cult followings for a product they have mastered.
Don't be afraid to take on climate even if Big Corp won't. Larry Fink, CEO of Blackrock said this in his 2020 shareholder letter: "Climate change has become a defining factor in companies' long-term prospects. Last September, when millions of people took to the streets to demand action on climate change, many of them emphasized the significant and lasting impact that it will have on economic growth and prosperity – a risk that markets to date have been slower to reflect. But awareness is rapidly changing, and I believe we are on the edge of a fundamental reshaping of finance. So far we haven't seen much movement from giant corporations, and The Daily reported recently that only the largest, most profitable companies are even able to afford going carbon neutral or carbon negative.  It's going to take some bold thinking for new businesses to bake sustainability into their missions and models from the get-go like Blueland and Misfits Market have done. But if the product – and the experience of buying, receiving, replenishing – holds up to expectations, consumers will vote with their wallets on eco-first solutions like this.
When competing directly with Amazon, your membership option better be compelling. Both Lucky Vitamin and Grove Collaborative are in a similar business of selling wellness products online. They've both invested in content and search to offset acquisition costs and beat the margin compression happening in home essentials and even vitamins. But their product mix and search rankings all ladder up to competing with Amazon and Prime. To combat this, both brands have smartly rolled out their own membership models that (at least for now) offer some compelling advantages. Lucky Vitamin's LV+ focuses on savings, community and content:
Stackable 10% Savings, Free Shipping on Orders $25+, Exclusive LV+ Offers & Gifts, Personal Certified Wellness Consultant, Community Forum & Members Only Content, Early Access to Sales & Events
Grove's VIP program focuses more on the shipping and refill experience:
Unlimited free shipping and returns, gifts and early access to new products, customizable refill shipments, timely reminders before a refill ships so you can make changes.
To stay competitive, these types of models will need to focus on using recognized brand names as top of funnel drivers and converting them into loyalists through their membership options and own product lines.
5. Find the white space in the unsexy categories and mix with great content. The content and how you market it is an opportunity that makes the unsexy categories feel a bit more sexy. JUDY did this brilliantly in part by using bold colors, witty copy and having friends of the founder, Kim Kardashian and Chrissy Tiegan post about it. To top it off, they augment their physical product with on-brand bites of animated content on safety preparedness and hook you up with an SMS line manned by experts for emergency tips, guides and reminders.
Despite what the bears say about consumer goods, there's still plenty of innovation and value being created in the direct-to-consumer category even if you have to sort through the noise to find it. From proprietary machine learning algorithms to a relentless focus on good product to create loyalty, follow these ten brands for tips on how to succeed in increasingly crowded categories.